Risk assessment and due diligence at your fingertips™
Gain instant knowledge prior to face-to-face engagements to better understand and address risk. Using as little as an incoming phone number, FOREWARN can provide real-time verification of an individual from the palm of your hand, enabling safer engagements and smarter interactions.
Request Information The Instant Due Diligence App
Designed with an intuitive interface, FOREWARN puts real-time identity information
in the palm of your hand.
Why FOREWARN
Many professionals remain dependent on personal interactions. These engagements often occur with a professional having zero or minimal verified knowledge of the other party. FOREWARN is an app-based solution that provides instant knowledge, prior to face-to-face engagements, to help professionals better understand and address risk.
Learn More
HOW IT WORKS
Safer Engagements. Smarter Interactions.
FOREWARN provides instant identity verification and risk assessment of prospects.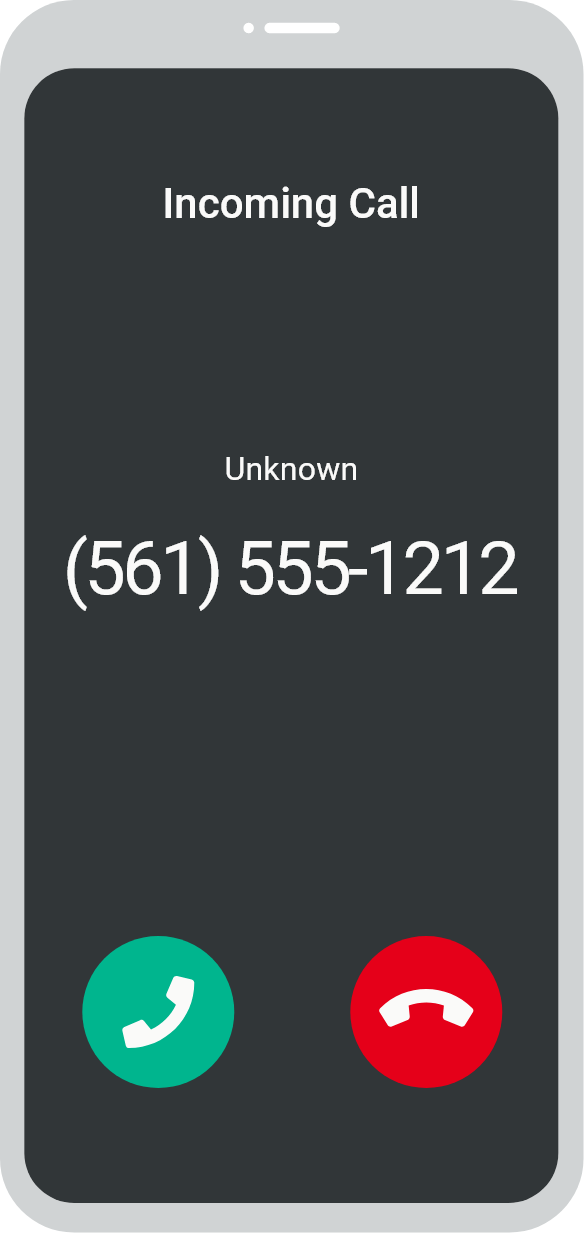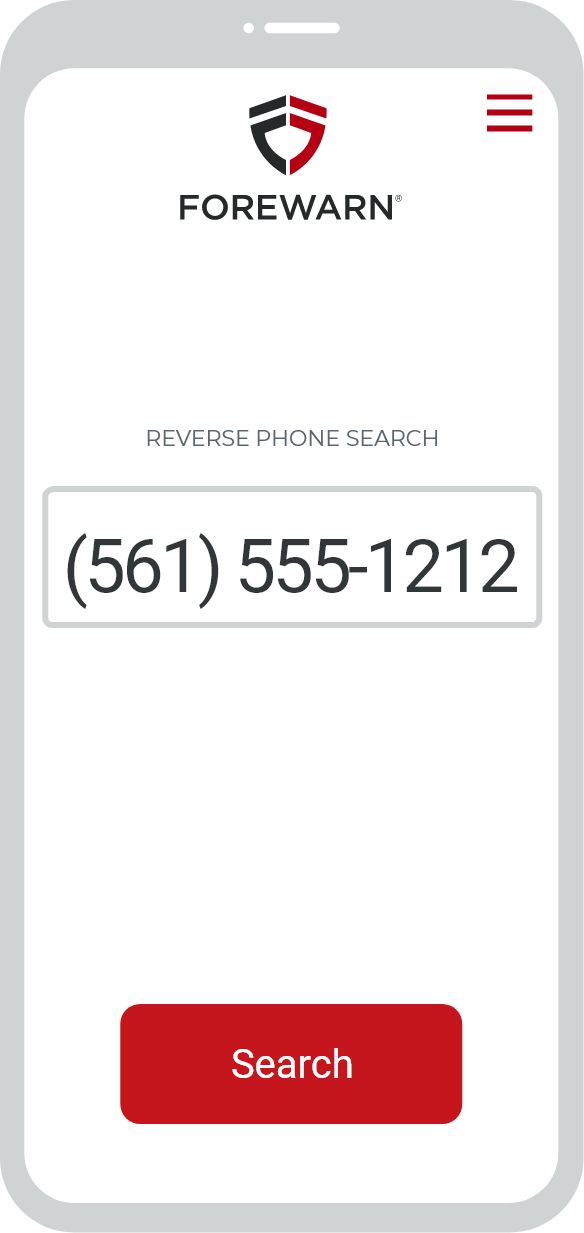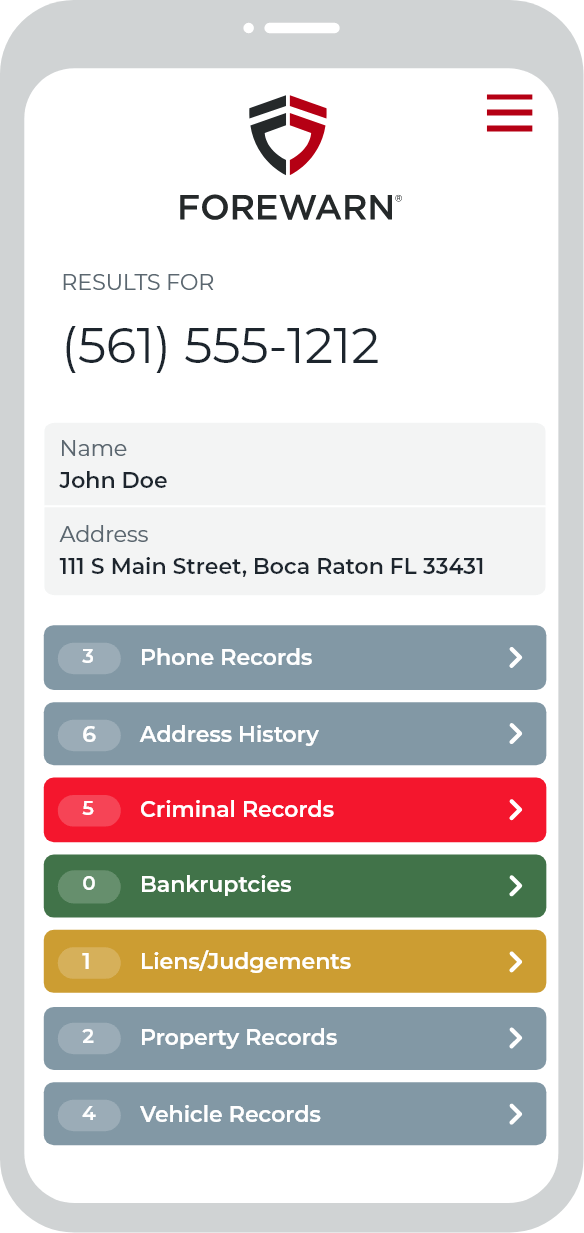 1
RECEIVE A CALL
Using as little as an incoming phone number, FOREWARN can positively identify over 80% of prospects.
2
CHECK THE APP
Instantly verify identity, criminal history, property and vehicle ownership, financial data, additional phone numbers, and address history.
3
KNOW WHO YOU'RE WORKING WITH
Instant knowledge allows you to better understand counterparties and serve them more effectively.
Subscribe Now
What FOREWARN Users Are Saying
We did a series of focus groups with our members last summer to find out what they thought of Mainstreet and where they saw the value of membership. In each group, participants said FOREWARN was their most useful and appreciated member benefit.
CEO, Mainstreet Organization of REALTORS® (Chicago area)
We have been partnering with FOREWARN for four years now, and we've had nothing but great things to say about the partnership and the product. We decided to take advantage of the association pricing and have been able to offer FOREWARN at no extra charge to our members. The feedback has been phenomenal and FOREWARN has become an extremely valuable tool for our members. The FOREWARN app is one of the highest rated and most utilized member benefits.
CEO, REALTOR® Association of the Fox Valley
All Testimonials
Rapid Nationwide Adoption